Biotronik settles accusations of bribery linked to cardiac devices for $12.95 million
by
John R. Fischer
, Senior Reporter | July 27, 2022
Business Affairs
Cardiology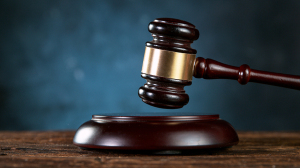 Biotronik will pay $12.95 million to settle allegations that it bribed physicians to use its implantable cardiac devices, an action that prosecutors say led to the submission of false claims to Medicare and Medicaid.

The company engaged in a kickback scheme in which it paid physicians to use its pacemakers, defibrillators and other cardiac devices, and abused a new employee training program by paying doctors for an excessive number of sessions, including ones that never occurred or were of little to no value to trainees, according to the suit: United States ex rel. Bell, et al. v. Biotronik, Inc.

The False Claims Act prohibits companies from paying medical personnel and healthcare practices to use their products and at the expense of defrauding government programs. "When medical devices are used in surgical procedures, patients deserve to know that their device was selected based on quality-of-care considerations and not on improper payments from manufacturers," said Principal Deputy Assistant Attorney General Brian Boynton, head of the Justice Department's civil division, in a statement.

It also is accused of violating the Anti-Kickback Statute by paying for physician holiday parties, winery tours, lavish meals with no legitimate business purpose and international business class airfare and honoraria in exchange for the doctors attending international conferences. The statute prohibits offering or paying anything of value to induce referrals of items or services covered by federally funded programs, and to ensure providers judgements are not compromised by financial incentives.

Biotronik's compliance department previously raised concerns about the payments it made, saying that the salespeople had too much influence in selecting physicians for the training programs, and that training payments were being overutilized.

Under the settlement, the states of Arizona, California, Illinois, Missouri and Nevada will receive a total of approximately $933,400 for paying a portion of the Medicaid claims that Biotronik allegedly is responsible for causing.

Whistleblowers Jeffrey Bell and Andrew Schmid, two former independent sales representatives for the company, will receive approximately $2.1 million under the qui tam or whistleblower provisions of the False Claims Act.
You Must Be Logged In To Post A Comment
Registration is Free and Easy.
Enjoy the benefits of The World's Leading New & Used Medical Equipment Marketplace.
Register Now!