Hammes Partners acquires Idaho's Northwest Specialty Hospital for $67.5 million
by
John R. Fischer
, Senior Reporter | August 18, 2022
Business Affairs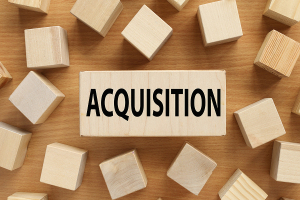 Investment management firm Hammes Partners has acquired Northwest Specialty Hospital in Post Falls, Idaho for $67.5 million.

The multispecialty surgical hospital serves the Greater Spokane region, and has 32 beds, eight operating rooms, two procedure rooms, two anesthesia recovery units, an endoscopy center and a 36,000-square-foot connected medical office building in Post Falls.

Hammes Partners exclusively invests in properties in the U.S. healthcare real estate market and has managed more than 57 million square feet of ambulatory and acute care projects with a value of more than $23 billion for hospitals and health systems nationwide. It also founded an affiliate, Hammes Healthcare, in 1993 to provide specialized healthcare real estate consulting and project management services.

"Northwest Specialty Hospital and its medical office building are top-notch properties that support quality medical care in a fast-growing region where demand is strong," said Todd Kibler, managing principal of Hammes Partners, in a statement.

Northwest Specialty Hospital caters to approximately 95,000 people across Post Falls, Hayden and Coeur d'Alene, and is the only five-star hospital in the region, according to its website.

Its three local hospitals are its namesake, along with North Idaho Advanced Care Hospital, a long-term acute care facility, also in Post Falls; and Kootenai Health, a district hospital that provides a range of services, in Coeur d'Alene.

In addition to the acquisition, Hammes Partners announced in March the final closing of its third closed-end, value-added fund, Hammes Partners IV, earning $739 million in capital commitments within just seven months of its launch.

The healthcare finance business for CIT, a division of First Citizens Bank, led the financing of the Northwest Specialty Hospital deal. The company unit offers financing and banking solutions to middle market healthcare companies in the U.S., and tailors its products and services to help customers meet their capital needs.

"We are pleased to continue to support Hammes Partners and expand upon our significant and growing relationship through the arrangement of this very important financing," said Steve Reedy, a managing director in CIT Healthcare Finance.

Northwest Specialty Hospital did not respond to HCB News for comment.
You Must Be Logged In To Post A Comment
Registration is Free and Easy.
Enjoy the benefits of The World's Leading New & Used Medical Equipment Marketplace.
Register Now!