Siemens Healthineers creates separate business sector for China
by
John R. Fischer
, Senior Reporter | October 05, 2022
Business Affairs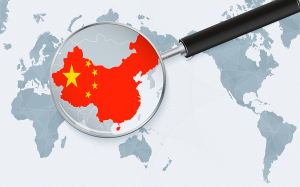 Siemens Healthineers is dividing its Asia-Pacific operations into two separate entities, with one focused entirely on China and the other dedicated to the company's new Asia-Pacific Japan region.

Jerry Wang, who oversees operations in China, will continue in this role. Vy Tran, who formerly was chief compliance and quality officer for Varian before and after its acquisition by Siemens Healthineers, will head the Asia Pacific Japan region.

Prior to the split, the company's Asia-Pacific region accounted for 27% of its total revenue in fiscal year 2021, at €4.82 billion ($4.65 billion). China's contribution alone was almost half of this, at €2.35 billion.

"It makes sense to allow diverse and fast-growing Asia Pacific markets to flourish in their own right, while establishing China, set to be the biggest global market in medical technology by 2030, as its own region," said Elisabeth Staudinger, the former head of Asia Pacific operations who was recently promoted to the Siemens Healthineers managing board.

Staudinger will be responsible at the board level for the two new regions.

Vy Tran will move at the end of December from California to Singapore, where she will oversee operations in her new role.

Joining Varian, now a Siemens Healthineers company, in 1998, Tran has held leadership positions around its regulatory affairs, quality and compliance. She also has played a role in its acquisitions and divestments, including its merger with Siemens Healthineers, and is an expert on global regulation, ethics and trade, according to Siemens.

"I look forward to working with the team to further expand growth and access to care in this very exciting region," she said.

Wang began working in sales marketing with Siemens Healthineers in 2001 and eventually became general manager of diagnostic imaging and advanced therapies. He left the company briefly to work for Sorin Group and then Philips, where he also oversaw Chinese business operations. He returned to Siemens in 2018.

"As we strengthen our role as a trusted partner of the Chinese healthcare system and its patients, I welcome this opportunity to focus even more clearly on China's most urgent healthcare needs," he said.
You Must Be Logged In To Post A Comment
Registration is Free and Easy.
Enjoy the benefits of The World's Leading New & Used Medical Equipment Marketplace.
Register Now!