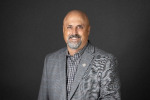 The past year saw many advances and hurdles in cybersecurity and privacy, and 2023 is sure to hold even more. Healthcare's growing reliance on the supply chain and integrated medical devices, for example, is directly correlated to increased vulnerabilities. As the number of connected devices has grown exponentially, so has the size of the attack surface the adversary can exploit – a trend on track to continue. The time to address risk is not at the patient bedside, and all involved entities should start recognizing their shared responsibility to protect their patients. In 2023, every stakeholder must ensure appropriate and reasonable safeguards are in place – from the manufacturer designing products using secure system lifecycle practices to the business associate demonstrating recognized security practices, and partners and providers assessing risk as part of the decision and lifecycle of the medical device.
Ransomware attacks have also been a significant issue, shifting them to the top of the priority list for the coming year. The threat actors targeting healthcare are highly capable, financially motivated, and have successfully extorted and disrupted the industry to the tune of multiple billions of dollars. In the face of this rising vulnerability and ransomware trajectory, organizations can future-proof by focusing on user awareness, protection of identities (passwords, multifactor authentication, and privilege access management), continuous detection and response, and continuous risk analysis and management. While there will never be an easy button to stop cyberattacks, learning from the experiences from the past year is critical to prepare for what might come next.
- Dave Bailey, VP of Security Services at CynergisTek (a Clearwater company)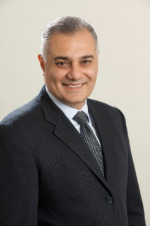 As the industry continues to focus on identifying and solving health inequities across the care continuum, innovative health plans are turning to population health analytics to target gaps in care and engage their members to close those gaps. However, communities with specific social determinants of health concerns such as lack of transportation, housing instability, and food scarcity present greater difficulties when it comes to deploying effective member engagement programs.