Stryker acquires Cerus Endovascular, expands aneurysm therapy portfolio
by
John R. Fischer
, Senior Reporter | May 03, 2023
Business Affairs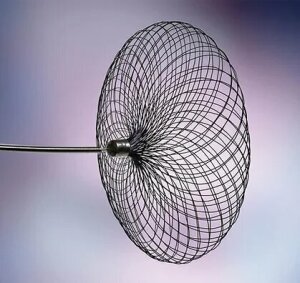 Stryker is acquiring Cerus Endovascular, a private medical device company that designs neurointerventional devices to treat intracranial aneurysms.

Among the solutions that Cerus Endovascular is adding to Stryker's portfolio is its Contour Neurovascular System, which is CE marked and composed of fine mesh braid that targets the neck of the aneurysm, away from the vulnerable dome, making it less restrictive than other intrasaccular devices and easier to use in clinical settings.

Cerus Endovascular, which is based in California, obtained breakthrough device designation in 2021 for the solution, which self-anchors for stability and is re-sheathable for precise placement.

Another is the Neqstent Coil Assisted Flow Diverter, also CE marked, for treating unruptured aneurysm morphologies, including wide-necked bifurcation and bifurcation aneurysms, by targeting and stabilizing the neck of the aneurysm for clinicians to place embolization coils within the sac, as well as long-term stable occlusion of aneurysms.

Stryker, which is headquartered in Kalamazoo, Michigan, provides medical and surgical, neurotechnology, orthopedics and spine care solutions to providers that use them to treat more than 130 million patients annually.

Among the company's current portfolio of aneurysm treatments are its 64-wire cobalt chromium flow diverter, the first approved in the U.S. that comes with higher mesh density for faster aneurysm occlusion that redirects blood flow and facilitates aneurysm healing; its Neuroform Atlas Stent System, which is used in conjunction with neurovascular embolic coils for the treatment of wide neck, intracranial, saccular aneurysms; and the Target Tetra Detachable Coil, which combines a new tetrahedral shape and softness level, specifically designed to treat small aneurysms.
You Must Be Logged In To Post A Comment
Registration is Free and Easy.
Enjoy the benefits of The World's Leading New & Used Medical Equipment Marketplace.
Register Now!