Secret shopper investigation reveals differences in hospital price transparency over the phone and online
by
John R. Fischer
, Senior Reporter | September 22, 2023
Business Affairs
Insurance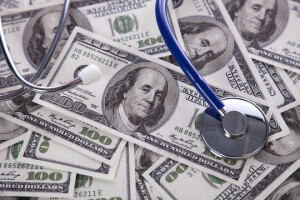 Since 2021, U.S. hospitals have been required under the Hospital Price Transparency Rule to list prices for certain services on their websites to help choose the best care within their budgets. Many have yet to do so, and now, a new study is saying that those that have, post prices that are different from the ones they tell patients over the phone.

According to researchers at Rice University and the University of Texas Medical Branch (UTMB) in Galveston, who assessed price transparency for brain MR scans and vaginal childbirth at 60 hospitals, phone and web prices vary widely among healthcare providers, including among those in the same city.

The group worked alongside billionaire "shark" Mark Cuban, from Shark Tank, to perform a secret shopper investigation where they had individuals call the hospitals for the prices of these CMS-required shoppable services.

Vivian Ho, the James A. Baker III Institute chair in health economics at Rice University's Baker Institute for Public Policy, said phone and web costs could be "anywhere from 30% to 100%" different and that those discussed over the phone were not always less expensive.

"There were multiple hospitals with online prices that were greater than $20,000 (for vaginal childbirth), but telephone prices of less than $10,000. For brain MR, two hospitals provided telephone prices of more than $5,000 when their online prices were approximately $2,000," they said in their report.

For their study, the researchers looked at top-ranked and safety-net hospitals, which often provide care regardless of how much an individual can pay. For brain MR, 85% of top-ranked providers offered both online and phone prices, compared to 50% of safety-net hospitals. But 100% of non-top-ranked, non-safety-net hospitals were able to provide both. For vaginal childbirth, 63% of top-ranked ones had online and phone prices, compared to 30% of safety-net hospitals and 21% of non-top-ranked, non-safety-net hospitals.

"It would be more understandable if prices were missing for some of the very uncommon procedures or imaging tests that hospitals do but for vaginal childbirth and brain MR, this is certainly not the case," Peter Cram, chair of the department of internal Medicine at UTMB, told HCB News.

Under the rule, providers must include a consumer-friendly searchable list of 300 medical procedures in a single machine-readable file that can be imported and processed by computers. But finding these prices can be challenging, as there is no set format for how hospitals should post them. Some providers, for instance, require patients to click through numerous pages to find their cost list.

You Must Be Logged In To Post A Comment
Registration is Free and Easy.
Enjoy the benefits of The World's Leading New & Used Medical Equipment Marketplace.
Register Now!