More Magazine Features
What's driving the popularity of certain radiopharmaceuticals? An up-close look at a booming industry
SIIM – Q&A with Dr. Paul Nagy, 2016 SIIM Chair Incoming SIIM Chair Paul Nagy discusses his background and where he hopes to lead the Society
SNMMI Product Showcase The following are just some of the products and services on display at SNMMI 2016
Imaging Informatics – The only constant is change in the PACS marketplace It is more like a metamorphosis than a radical transformation
Data management – Top 10 apps set to change health care Welcome apps in an industry historically reluctant to embrace change
More Industry Headlines
U.S. government blocks historic health insurance mega-mergers Anthem-Cigna and Aetna-Humana deals deemed bad for competition
Imaging facilities can survive cuts to Medicare reimbursements Benefits of DR technology must be recognized
Superconducting MR coil points to faster, better patient scan times Preclinical research shows dramatic improvements in signal-to-noise ratio
Florida trio accused of unprecedented $1 billion Medicare fraud Largest U.S. health care fraud case ever brought against individuals
Dense breasts? Depends on who you ask, say researchers Digital mammo and automated methods expected to curb variation
Enrollment in Alzheimer's clinical trials remains low despite willingness to get involved What can be done to improve participation?
Surgeons and patients 'walk through' brain anatomy with virtual reality platform Academic hospitals around U.S. are deploying VR
CMS unveils new resources for hospitals regarding patient safety CLABSI prevention becomes new focus
Mammography market in U.S. to reach $607.6 million by 2022: report Hologic, GE lead market with new imaging modalities
MR shows mental and physical exercise improve brain health in different ways Mental activity linked to overall function, physical to memory
Special report: Choosing service contracts
August 17, 2012
by
Loren Bonner
, DOTmed News Online Editor
This first appeared in the August 2012 issue of DOTmed HealthCare Business News
Consider the benefits of securing new manufacturer guaranteed parts from an OEM service provider that undergo stringent testing and processing, rather than universal parts or parts that have undergone reverse engineering, as many third-party providers offer.
Determine the level of technical and applications support a service provider will offer. You should have direct, around-the-clock access to highly trained engineers that enable you and your team to confidently operate your imaging equipment and software. Find out on average how quickly your phone calls for service will be answered. Since every second counts, Siemens Healthcare strives to have you on the phone with an expert in less than 30 seconds. Consider this a benchmark against which to measure. In addition, what kind of guarantee will you receive regarding on-site response times? "As soon as possible" is not an acceptable answer.
Story Continues Below Advertisement
Assets currently in storage. Including X-ray, cath lab, anesthesia, cabinets, large quantity hospital beds & much more. For more information, complete listings with brand, type, year or price quotes, please contact Dennis Draijer at info@pipm.eu.
Find out how progressive a service provider is in terms of minimizing downtime. Are you provided with an uptime guarantee? Can the provider make a substantial number of its equipment repairs using remote repair technology, so that a facility isn't waiting on a service call? Additionally, can the service provider use remote access technology to proactively monitor your equipment 24/7 and prevent many problems before they even occur?
Arthur Larson, general manager of GE Diagnostic Imaging Service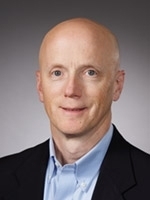 Research the service provider. Many people wonder how to best evaluate a service contract's value and reliability. To ensure equipment is properly maintained and planned maintenance records are readily available, look at the provider's expertise in corrective maintenance. Gauge whether the provider will listen to your needs and accommodate. There may be upgrades, clinical programs and trade-in promotions available only from the OEM. Those value-adds may be significant.



Look at internal benchmarks. When selecting coverage, look to your equipment usage and criticality to tell you what you should consider. Response time is just one measure – should your provider provide onsite support, proactive remote monitoring and diagnoses, local parts? Knowing how critical equipment is to your operation and understanding your usage profile are key to choosing the right coverage.



| | | | |
| --- | --- | --- | --- |
| << | Pages: 1 - 2 - 3 - 4 - 5 - 6 | >> | |
Interested in Medical Industry News?
Subscribe to DOTmed's weekly news email and always be informed.
Click here, it takes just 30 seconds.
You Must Be Logged In To Post A Comment
Register
Registration is Free and Easy.
Enjoy the benefits of The World's Leading New & Used Medical Equipment Marketplace.
Register Now!