More Magazine Features
Imaging innovation yields new insights into cardiac health As ultrasound analytics increase, other cardiac imaging tools become more accurate and affordable
How augmented reality gives one doctor surgical 'superpowers' Behind the scenes with Mt. Sinai's head of neurosurgery, Dr. Joshua Bederson
From the ambulance to Africa, imaging gets portable From mobile stroke units to portable ultrasound and beyond... Imaging has left the hospital
Addressing the looming shortage of pediatric radiologists Many factors have contributed to a decline in pediatric radiology fellows in the U.S.
Pediatric pneumonia: will lung ultrasound replace X-ray? For children across the globe, ultrasound may be a desirable alternative
More Industry Headlines
Viz.ai scores FDA clearance for Viz CTP automated CT perfusion software May help in evaluating stroke candidates for thrombectomy
Siemens installs first U.S.-based Atellica Solution Offers flexibility to simplify testing workflow
Visaris enters marketing partnership with Alpinion Strengthens its stake in the mobile home care imaging segment
Orangeworm hackers exploit legacy imaging software in healthcare assault Malware spotted in X-ray and MR systems presumed part of larger strategy
ViewRay showcases enhancements to MRIdian Linac system at ESTRO Will offer MR pulse sequencing capabilities
Why costs rise when physicians consolidate In one study, physician prices increased 14 percent after acquisitions
Konica Minolta unveils KDR Primary DR System Provides premium image quality and versatile options in limited spaces
Will U.S. healthcare innovate or stagnate? Insights from Dr. John Halamka, CIO at Beth Israel Deaconess Medical Center
Three ways good ethics prevent radiologists from breaking the law Why better insight can help imaging professionals avoid unethical behavior
Investigating focused ultrasound's veterinary applications Discovering newer, less invasive ways to treat animal tumors
Special report: Choosing service contracts
August 17, 2012
by
Loren Bonner
, DOTmed News Online Editor
From the August 2012 issue of DOTmed HealthCare Business News magazine
Consider the benefits of securing new manufacturer guaranteed parts from an OEM service provider that undergo stringent testing and processing, rather than universal parts or parts that have undergone reverse engineering, as many third-party providers offer.
Determine the level of technical and applications support a service provider will offer. You should have direct, around-the-clock access to highly trained engineers that enable you and your team to confidently operate your imaging equipment and software. Find out on average how quickly your phone calls for service will be answered. Since every second counts, Siemens Healthcare strives to have you on the phone with an expert in less than 30 seconds. Consider this a benchmark against which to measure. In addition, what kind of guarantee will you receive regarding on-site response times? "As soon as possible" is not an acceptable answer.
Story Continues Below Advertisement
iMS combines the superior service of Oakworks Medical and advanced manufacturing technology of FAMED Medical Solutions. The goal of iMS, "Connecting Art and Medical Science" goes way beyond product with exceptional CareLink service. Contact us today!
Find out how progressive a service provider is in terms of minimizing downtime. Are you provided with an uptime guarantee? Can the provider make a substantial number of its equipment repairs using remote repair technology, so that a facility isn't waiting on a service call? Additionally, can the service provider use remote access technology to proactively monitor your equipment 24/7 and prevent many problems before they even occur?
Arthur Larson, general manager of GE Diagnostic Imaging Service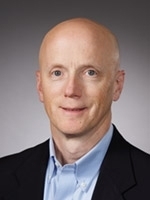 Research the service provider. Many people wonder how to best evaluate a service contract's value and reliability. To ensure equipment is properly maintained and planned maintenance records are readily available, look at the provider's expertise in corrective maintenance. Gauge whether the provider will listen to your needs and accommodate. There may be upgrades, clinical programs and trade-in promotions available only from the OEM. Those value-adds may be significant.



Look at internal benchmarks. When selecting coverage, look to your equipment usage and criticality to tell you what you should consider. Response time is just one measure – should your provider provide onsite support, proactive remote monitoring and diagnoses, local parts? Knowing how critical equipment is to your operation and understanding your usage profile are key to choosing the right coverage.



| | | | |
| --- | --- | --- | --- |
| << | Pages: 1 - 2 - 3 - 4 - 5 - 6 | >> | |
You Must Be Logged In To Post A Comment
Register
Registration is Free and Easy.
Enjoy the benefits of The World's Leading New & Used Medical Equipment Marketplace.
Register Now!