More Magazine Features
Q&A with Christopher Contag, President of the World Molecular Imaging Society Discussing the purpose and origins of the WMIS, and what to expect at its September congress
Q&A with Simon Page, Managing Director, Informa Life Sciences Exhibitions (FIME) Discussing FIME 2016, and how the Informa acquisition might impact the show's trajectory
Q&A with Greg Poulsen, Senior Vice President and Chief Strategy Officer for Intermountain Healthcare The 34-year Intermountain veteran shares his views on what makes his facility stand out
What's driving the popularity of certain radiopharmaceuticals? An up-close look at a booming industry
SIIM – Q&A with Dr. Paul Nagy, 2016 SIIM Chair Incoming SIIM Chair Paul Nagy discusses his background and where he hopes to lead the Society
More Industry Headlines
J&J, Texas Medical Center partner to accelerate design of breakthrough medical devices The Center for Device Innovation will open in 2017
Study reviews alternatives to anesthesia for pediatric MR exams Different solutions suggested for different age groups
Survey finds slight uptick in radiation therapist positions available in the U.S. The vacancy rate of medical dosimetrists remains stable
World Medical Association taps controversial doc as chief Physician facing corruption and criminal conspiracy charges claims innocence
This Month in Medical History – Margaret Sanger and the first birth control clinic Breaking the law and changing attitudes
More children visiting ED for headaches — but fewer getting CT scans Medication is being prescribed more frequently
One third of breast cancer patients aren't receiving follow-up imaging exams Can more guidelines resolve the problem?
IBA showcases Cyclone KIUBE cyclotron at EANM Can generate up to 300 doses of FDG in 2 hours
The medical chiller owner's survival guide ...Or, how not to lose your cool
WSU researchers develop way to detect cancer with an iPhone Eight-channel spectrometer shown to be 99 percent accurate
Special report: Choosing service contracts
August 17, 2012
by
Loren Bonner
, DOTmed News Online Editor
This first appeared in the August 2012 issue of DOTmed HealthCare Business News
Consider the benefits of securing new manufacturer guaranteed parts from an OEM service provider that undergo stringent testing and processing, rather than universal parts or parts that have undergone reverse engineering, as many third-party providers offer.
Determine the level of technical and applications support a service provider will offer. You should have direct, around-the-clock access to highly trained engineers that enable you and your team to confidently operate your imaging equipment and software. Find out on average how quickly your phone calls for service will be answered. Since every second counts, Siemens Healthcare strives to have you on the phone with an expert in less than 30 seconds. Consider this a benchmark against which to measure. In addition, what kind of guarantee will you receive regarding on-site response times? "As soon as possible" is not an acceptable answer.
Story Continues Below Advertisement
The PowerServer RIS/PACS is a single database application, essential to reducing redundant work, limiting manual data entry, and increasing consistency throughout healthcare practices. Click to learn how it will help you improve patient care and more.
Find out how progressive a service provider is in terms of minimizing downtime. Are you provided with an uptime guarantee? Can the provider make a substantial number of its equipment repairs using remote repair technology, so that a facility isn't waiting on a service call? Additionally, can the service provider use remote access technology to proactively monitor your equipment 24/7 and prevent many problems before they even occur?
Arthur Larson, general manager of GE Diagnostic Imaging Service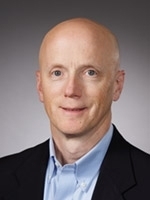 Research the service provider. Many people wonder how to best evaluate a service contract's value and reliability. To ensure equipment is properly maintained and planned maintenance records are readily available, look at the provider's expertise in corrective maintenance. Gauge whether the provider will listen to your needs and accommodate. There may be upgrades, clinical programs and trade-in promotions available only from the OEM. Those value-adds may be significant.



Look at internal benchmarks. When selecting coverage, look to your equipment usage and criticality to tell you what you should consider. Response time is just one measure – should your provider provide onsite support, proactive remote monitoring and diagnoses, local parts? Knowing how critical equipment is to your operation and understanding your usage profile are key to choosing the right coverage.



| | | | |
| --- | --- | --- | --- |
| << | Pages: 1 - 2 - 3 - 4 - 5 - 6 | >> | |
Interested in Medical Industry News?
Subscribe to DOTmed's weekly news email and always be informed.
Click here, it takes just 30 seconds.
You Must Be Logged In To Post A Comment
Register
Registration is Free and Easy.
Enjoy the benefits of The World's Leading New & Used Medical Equipment Marketplace.
Register Now!