More Magazine Features
How one jail found a mobile solution for imaging prisoners Bringing scans to inmates instead of inmates to scans
With X-ray reimbursement on the line, four health systems move toward portable DR There is more than one road to an upgraded install base
Lighter, sturdier and wireless: What's new in X-ray detectors A review of the newest tools on the market
Imaging departments stay afloat during hurricanes Advice from the front lines of Harvey and Irma
Medical 3-D printing: Q&A with Dr. Jonathan Morris, Mayo Clinic radiologist Imaging and 3-D printing have proven to be a perfect match
More Industry Headlines
Mount Nittany Health selects Carestream technology in switch to DR Hospitals that use CR will face 7 percent payment cut this year
Siemens Healthineers lays out cost-cutting strategy ahead of IPO Future plans call for changes saving almost $300 million annually
Global health and medical insurance providers market to hit $1.6 trillion by 2020 Major driving force is the growing elderly population
Researchers develop PET tracer that can measure damage caused by MS Offers advantages not found with conventional MR
MITA and others call for long-term solution to medical device tax First payment under tax is due by January 29
The New York Times moly-99 report: 6 takeaways Insights from several experts on the delicate moly-99 supply chain
Canadian resident pleads guilty in US health care scam Sold device under false pretense of treating more than 200 diseases
NTT Data Services partners with AI provider Pieces Technologies Utilizing AI and natural language processing to enhance patient care
Radiology Partners and three universities establish radiology research center Will focus on improving best practices
Philips to relocate NA headquarters from Andover to Cambridge Relocation in Mass. brings company to innovation hub
Special report: Choosing service contracts
August 17, 2012
by
Loren Bonner
, DOTmed News Online Editor
From the August 2012 issue of DOTmed HealthCare Business News magazine
Consider the benefits of securing new manufacturer guaranteed parts from an OEM service provider that undergo stringent testing and processing, rather than universal parts or parts that have undergone reverse engineering, as many third-party providers offer.
Determine the level of technical and applications support a service provider will offer. You should have direct, around-the-clock access to highly trained engineers that enable you and your team to confidently operate your imaging equipment and software. Find out on average how quickly your phone calls for service will be answered. Since every second counts, Siemens Healthcare strives to have you on the phone with an expert in less than 30 seconds. Consider this a benchmark against which to measure. In addition, what kind of guarantee will you receive regarding on-site response times? "As soon as possible" is not an acceptable answer.
Story Continues Below Advertisement
As a Master Distributor for major brands Barco, Philips, and Sony, we offer custom imaging solutions. With our renowned OEM Solutions and Service/Repair Center, Ampronix is a one-stop shop for HD Medical LCD Displays--Printers--Recorders--4K Cameras
Find out how progressive a service provider is in terms of minimizing downtime. Are you provided with an uptime guarantee? Can the provider make a substantial number of its equipment repairs using remote repair technology, so that a facility isn't waiting on a service call? Additionally, can the service provider use remote access technology to proactively monitor your equipment 24/7 and prevent many problems before they even occur?
Arthur Larson, general manager of GE Diagnostic Imaging Service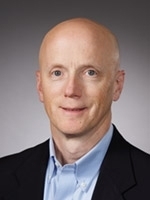 Research the service provider. Many people wonder how to best evaluate a service contract's value and reliability. To ensure equipment is properly maintained and planned maintenance records are readily available, look at the provider's expertise in corrective maintenance. Gauge whether the provider will listen to your needs and accommodate. There may be upgrades, clinical programs and trade-in promotions available only from the OEM. Those value-adds may be significant.



Look at internal benchmarks. When selecting coverage, look to your equipment usage and criticality to tell you what you should consider. Response time is just one measure – should your provider provide onsite support, proactive remote monitoring and diagnoses, local parts? Knowing how critical equipment is to your operation and understanding your usage profile are key to choosing the right coverage.



| | | | |
| --- | --- | --- | --- |
| << | Pages: 1 - 2 - 3 - 4 - 5 - 6 | >> | |
You Must Be Logged In To Post A Comment
Register
Registration is Free and Easy.
Enjoy the benefits of The World's Leading New & Used Medical Equipment Marketplace.
Register Now!