Bayer partners into first-ever statewide rad dose registry in Connecticut
by
John W. Mitchell
, Senior Correspondent | March 31, 2017
Business Affairs
Risk Management
X-Ray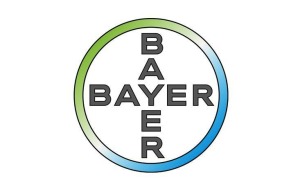 The Connecticut Hospital Association (CHA) and Bayer Radiology have announced a partnership that will enable all the state's hospitals to use big data from multi-hospital registries to identify best practices in managing patient radiation dose exposure.

"This is unique because it allows hospitals to learn from each other, rather than function in isolation, to improve patient care," Dr. Jacob Agris, director of medical and clinical affairs, Bayer Radiology told HCB News. "With this partnership, the CHA is really taking a leadership role in helping hospitals benchmark radiation dosing."

The ill health effects of cumulative (and even accidental) radiation exposure have been an active concern for at least the past decade. Several initiatives have been started, ranging from the 2008 "Image Gently" program for children, launched by the Alliance for Radiation Safety in Pediatric Imaging, to the 2012 "Choosing Wisely" program initiated by the American College of Radiology and American Society of Clinical Oncology.

For the registry, CHA will deploy Bayer's Radimetrics Enterprise Platform, which merges and mobilizes patient dose histories and current exam details, bringing analysis and quality solutions to the point of care. According to Agris, Radimetrics is a web-based, vendor-neutral platform that seamlessly integrates with existing imaging workflow. It also provides tools that can help reduce errors, as well as radiation, and increase efficiency.

"About three years ago we started hearing about people evaluating accumulative dose management," Dr. Mary Reich Cooper, chief quality officer and senior vice president for Clinical Affairs at CHA, told HCB News. "We thought: Wouldn't it be great if we could access data from across the state?"

She said CHA set-up a steering committee composed of physicists, imaging managers and radiologists, that evaluated every vendor in the market before settling on Radimetrics.

The program will first aggregate data to learn more about how CT is used in state emergency departments for evaluating head trauma and concussion, according to Cooper, as well as abdominal and thoracic imaging.

"We want to understand the variation between organizations, to see the standard deviation (for dose)," she said. "We want to understand what is appropriate use. This was the starting point for the National Health Service in Britain when they started a similar program."

She also said that it will probably take a few years working with its hospital members to get an extensive databank established.

After the CT program is in place, CHA plans to next add fluoroscopy dose data to the repository.

"Even though the evidence tells us that the benefits of imaging far outweigh the risks, we have heard from some of our members about patients refusing to have images because of a fear that the radiation might cause cancer," said Copper. "We want to get ahead of that (concern) and be proactive."
You Must Be Logged In To Post A Comment
Registration is Free and Easy.
Enjoy the benefits of The World's Leading New & Used Medical Equipment Marketplace.
Register Now!