From the January/February 2018 issue of HealthCare Business News magazine
The following are just some of the products and services on display at HIMSS18:
aireeg® WEE-1200
Nihon Kohden America, Inc.
Booth #10925
Experience the new standard for quality in wireless EEG data collection with the aireeg® WEE-1200, a premier diagnostic platform featuring Nihon Kohden's signature amplifier and signal processing technology in a mobileready, patient-friendly system.
NK-HiQ™ Wireless Patient Monitoring System
Nihon Kohden America, Inc.
Booth #10925
The face of wireless patient monitoring is changing forever with the NK-HiQ™ Wireless Patient Monitoring System, a breakthrough data acquisition and management platform that meets patients where they are, anywhere Wi-Fi is enabled in the hospital setting. The NK-HiQ™ Wireless Patient Monitoring System allows patient data to flow safely, seamlessly and securely from admission to discharge, enabling the right care, at the right time, in the right setting.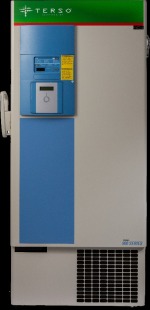 TS057 RFID Ultra Low Temperature Freezer
Terso Solutions, Inc.
Booth #10654
Terso Solutions provides RAIN RFID technology for automating inventory management in health care and life science. Terso's line of enclosures are used to control inventory in a range of applications including supply rooms, research labs, surgical centers, dental offices, pharmacies and stockrooms. Terso's 13-cubic-foot, TS057 ultra-low temperature freezer reaches -86 degrees Celsius and is ideal for ensuring integrity of implants, tissue, biologics and high-value inventory. Generate policy compliance while reducing waste and increasing merchandise diversity with the freezer's variance alerting and remote temperature monitoring. The freezer communicates with Jetstream, Terso's IoT platform, to capture and send product usage information in real time to the end user inventory management, EHR, EHS or BI systems.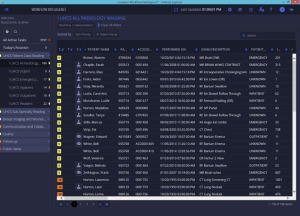 Change Healthcare
Conserus Workflow Intelligence
Booth #4202
Orchestrate and automate workflows across your health system with Conserus Workflow Intelligence™. This vendor-neutral rules engine facilitates interpretation and quality workflows based on your business rules. It helps you manage process and measure results so you can improve areas like turnaround times and productivity. Its automated alerts and escalations help bridge communication gaps so you can meet your regulatory requirements.
Whether you're trying to implement anonymous peer review or reduce length of stay through intelligent prioritization, Conserus Workflow Intelligence can help you align your imaging goals with your health system's priorities.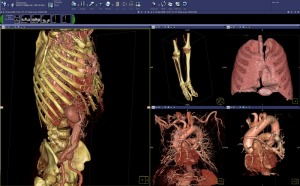 Change Healthcare
McKesson Radiology
Booth #4202
McKesson Radiology™ is a web-based PACS with a flexible and scalable architecture to handle your health system's needs for image data viewing, distribution, management and storage. It gives you high-quality image display, workflow efficiency and integration capability along with leading-edge clinical and operational elements such as: Mammography Plus for multimodality breast imaging, including Tomosynthesis; McKesson Radiology™ Collaboration to help manage radiologists' interruptions and improve productivity; McKesson Radiology™ Analytics to unlock the value of available data and help health systems discover business improvement opportunities. When our solutions are in place, they can help you reduce costs and improve patient care.
Back to HCB News