by
Thomas Dworetzky
, Contributing Reporter | August 08, 2018
Henry Ford Health System and General Motors have signed a "Direct to Employer" healthcare contract – a first-of-its-kind arrangement for both organizations.
The deal means that GM will deliver both healthcare management and wellness services to salaried GM workers and families in Southeast Michigan. The option will cover a seven-country area and roughly 24,000 individuals.
"We are very committed to addressing the affordability of healthcare – offering exceptional care while bending the cost curve for consumers in the communities we serve. Given our experience in delivering value-based care, and our extensive physician network, we are uniquely poised to create a truly innovative solution for GM, their employees and families," said Wright L. Lassiter III, president and CEO, Henry Ford Health System, in a statement.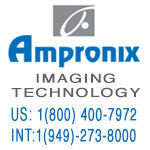 Special-Pricing Available on Medical Displays, Patient Monitors, Recorders, Printers, Media, Ultrasound Machines, and Cameras.This includes Top Brands such as SONY, BARCO, NDS, NEC, LG, EDAN, EIZO, ELO, FSN, PANASONIC, MITSUBISHI, OLYMPUS, & WIDE.

The arrangement takes the form of GM's ConnectedCare plan option, to go live in 2019, which will give access to a 3,000 provider network of both primary care physicians and specialists. The option offers primary care, over 40 specialties, behavioral health services, hospitalization and emergency care, plus other services, including a pharmacy feature.
"GM's upcoming ConnectedCare option comes from our ongoing quest to improve employee health, while also seeking to offset rising health care costs for both the employee and the company," said Sheila Savageau, U.S. healthcare leader, General Motors. "Partnering with a regional healthcare leader like Henry Ford Health System enables us to provide an innovative new plan option for high-quality, affordable care."
The goal is to lower costs and boost health and wellness via a more managed approach that establishes "the long-term patient-physician relationship," said Dr. Adnan Munkarah, executive vice president and chief clinical officer, Henry Ford Health System.
Henry Ford was picked for its integrated electronic medical records systems, patient engagement tools, and innovative physician alignment, which ties better outcomes to rewards.
"These tools, along with the collaborative network of physicians that we've assembled, have enabled us to make an immediate and positive impact on our patients," said Dr. Bruce Muma, chief medical officer and interim president and CEO, Henry Ford Physician Network.
GM ConnectedCare participants will have their own appointment system, help picking a primary care doctor, access to same- or next-day appointments with their PCP and access to specialists within 10 business days. They will also have online tools like the Henry Ford MyChart online portal for viewing test results, scheduling appointments, filling prescriptions, and paying bills.