by
John W. Mitchell
, Senior Correspondent | November 20, 2018
MedShare's Primary Care Program supports health clinics in the U.S., while its medical mission teams travel the world to help provide services in underdeveloped areas. In the wake of last year's devastating natural disaster season, the group assisted more than 200,000 patients in Puerto Rico, Mexico, Dominica and ten other countries and territories.
MedShare donated medical aid to communities in 12 countries and territories in the last four months of 2017, all of which were struggling to support sick and injured patients in the wake of disaster. The organization also operates a Maternal and Child Health Program, which Redding said had a significant impact for a Central American community.

Numed, a well established company in business since 1975 provides a wide range of service options including time & material service, PM only contracts, full service contracts, labor only contracts & system relocation. Call 800 96 Numed for more info.

"In 2016, there were a total of 49 neonatal deaths in the rural community of Chontales, Nicaragua," he explained. "That is 49 infants who didn't survive their first 28 days of life. In 2017, following our partnership with AMOS Health & Hope, that number decreased from 49 to 29 – a 40 percent reduction."
MedShare programs are among the top one percent of all U.S. charities to rank as a Charity Navigator 4-Star rating for 13 consecutive years. The organization has trained more than 6,200 biomedical engineers, technicians, and end-users on how to use, repair and maintain lifesaving medical diagnostics and biomedical equipment.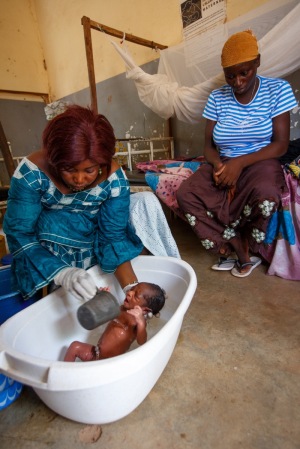 Baker, with Mercy Ships, said that on their last deployment to Cameroon, they provided 2,746 free surgeries, which included orthopedic, maxillofacial, plastic reconstruction, general, ophthalmic and women's health surgeries. Mercy Ships relies on shipboard volunteers, from the crew to the physicians, to carry out their mission. All of this accomplished under the supervision of their Chief Medical Officer, Dr. Gary Parker, a maxillofacial surgeon who has held that volunteer position for 30 years.
"Our patients are the poorest of the poor," said Baker. "We're not just healing, we're restoring hope. This is true whether it's removing a 16-pound tumor from a man's jaw, providing plastic surgery on a child who fell into a cooking fire or fixing the bowed legs of a teenager who can stand upright for the first time in their life."