by
Sean Ruck
, Contributing Editor | March 20, 2020
Wesley Hoyt, COO for Hutchinson Regional Healthcare System transitioned from a military career into the private sector in 2016 and he didn't miss a beat. HealthCare Business News spoke with him to learn more.
HCBN: What inspired you to follow a career in healthcare?
WH:
It wasn't a traditional inspiration. I was a soldier in the Army and when my enlistment was up I went back to school to get my commission as an Army officer. The year I graduated, there was a need for medical service corps officers. The Army selected me and put me into the healthcare field.
That was back in 1990. It wasn't something I can say I anticipated, but based on my enlistment and experience, I was able to take that new opportunity and really grow with it. I had a great career in the Army. I learned a lot and was exposed to a lot of new experiences and leader development as a medical officer. Ultimately, they helped me go to grad school at Baylor University where I earned a master's in Healthcare Administration (Go Bears!) and through progressive assignments, gave me a portfolio of experience, education and professional development that led me to where I am now.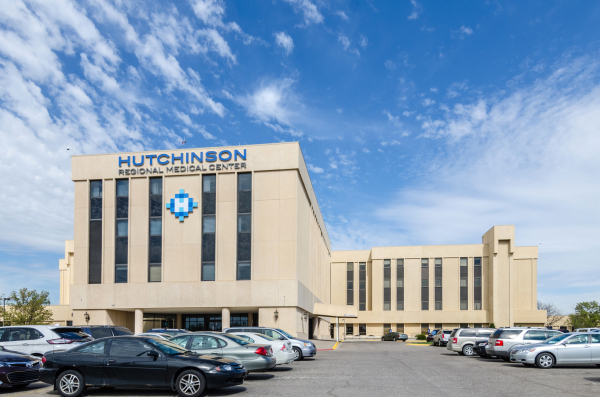 HCBN: You became COO for Hutchinson in 2016 — is that when you joined the organization too?
WH:
It is. I retired from the army in August of 2016 directly into Hutchinson Regional Healthcare System in my current role.
HCBN: What drew you to Hutchinson?
WH:
As I prepared to transition from the United States Army and retire, I looked far and wide for an opportunity to continue to be a healthcare executive. I applied for many jobs, got a lot of interviews, visited quite a few places, but it was an on-site interview at Hutchinson where my wife and I were able to visit together, after we attended the American College of Healthcare Executives annual congress in Chicago. What drew me here was the opportunity. What sold me was the way it felt, from the time I came to the facility and met the CEO, and got to see the building and meet the people. It had all the components I was looking for in my transition.
It was an organization I could come to and contribute. I could take all the skills I developed and use them for good in a facility that was this size and still supporting the community. I didn't want to be part of a mega system. I wanted to be part of the community, be on boards, volunteer, have neighbors I could get to know, and come to work every day and get a sense of fulfillment.