by
Valerie Dimond
, Contributing Reporter | June 01, 2020
From the May 2020 issue of HealthCare Business News magazine
During this early phase in the pandemic, Soto recalls being bombarded with emails and solicitations from people claiming to know someone who knew someone who could get them PPE. Going through the offers carefully, the hospital discovered the offers were more harm than good.
"At Lee Health we quickly put a process in place working closely with our infection control and procurement team to validate any and all leads for PPE," explains Soto. "Unfortunately, very few, if any, have panned out as being credible. The majority of these vendors are price gouging or want money wired up front with no clear lead time for delivery."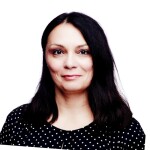 Since then, the CDC has issued guidance to help hospitals identify counterfeit masks that are not approved by the National Institute for Occupational Safety and Health (NIOSH). The tips, available on the CDC website, include watching out for masks that have no markings at all on the filtering facepiece respirator, or masks that use ear loops instead of headbands.
To GPO or not
Many, if not most, healthcare systems today have contracted relationships with Group Purchasing Organizations (GPOs) in order to secure needed products and services. In times of crisis, do these connections pay off?
"I strongly believe that working with GPOs is an advantage for the hospital during this challenging time," asserted Marinkovich. "Besides assisting in getting adequate supplies, they were really helpful in providing information on supply availability, sharing the information on what other organizations are doing to manage workflow and supply shortages."
On the other hand, hospitals should also keep in mind that many distributors have shifted to just-in-time inventory management to keep stock lean and reduce carrying costs, which makes sense in general but can lead to trouble when an unexpected crisis arrives. Consequently, organizations might want to consider taking a more independent approach.
Stepp added, "Where I really see a problem is in the main distributors being caught, more than hospitals, unprepared. Distributors have dropped inventory levels due to their margins shrinking as well, to the point where stock items are no longer stock, and they hedge to JIT [just in time]. Nine out of 10 times it is OK, but it is that 10th time that everyone remembers.