by
Valerie Dimond
, Contributing Reporter | June 01, 2020
From the May 2020 issue of HealthCare Business News magazine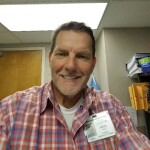 What worked for one disaster is not necessarily going to work for another, according to Gregg Stepp, a supply chain veteran with more than two decades experience, some of which he says involved working through various past disasters. Stepp, who was recently director of materials management at Bayfront Health in St. Petersburg, Florida, added, "Contingency plans have to be made and continuously updated to reflect current and upcoming problems."
Soto also notes how critical it is for organizations to not only keep close track of daily inventory levels but to be aware of how assets are being distributed
"It is very difficult to practice universal precautions during a pandemic," he said. "From a supply perspective I always consider risk when using PPE. For example high-, moderate- and low-risk, with the most PPE obviously being used in high-risk units and working out to less PPE for low-risk units."
(Not) made in the USA
Experts agree that part of what has made the coronavirus so devastating is that the virus originated in a country that we typically depend on for many essential PPE products. Moving production from overseas to domestic facilities could make a huge difference in the event that something like this were to happen again.
"There was no time to increase production to help with demand," said Suzi Collins, a supply chain management professional in Texas, who described the outbreak as a "perfect storm."
"I would hope that we learn to have a larger backlog of product here in the U.S. and also consider ways to produce closer to home," Collins, who requested that the name of her organization be withheld over concerns of repercussions, added. "Though there are many vendors who claim they can get product in, the steps of getting through customs are still causing long delays."
Soto agrees the manufacturing of healthcare supplies should come back to the states but takes the argument further. "In January, manufacturers immediately put hospitals on allocation to try and maintain a constant flow of PPE while the demand and utilization in hospitals grew daily," he said. "To make matters worse, our allocations were cut even further, and our deliveries stalled when the federal government stepped in and went to the front of the line to purchase PPE direct from manufacturers.