Beyond typical RTLS use cases
by
Gus Iversen
, Editor in Chief | January 13, 2021
Business Affairs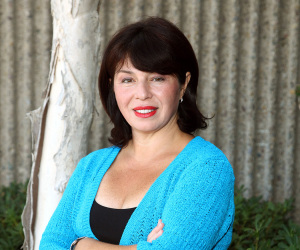 Healthcare Business News spoke to Polina Braunstein, president and CEO of Quake Global, for insights into how automating a wide variety of processes and procedures, in real time, by marrying RFID technology with AI and tying into major hospital systems.

With this technology proving itself today in forward-thinking hospitals and clinics, she says the future is now.

HCB News: So what healthcare understands about Real Time Location Systems is that there are a number of known functions like tracking assets and patients, but you and your team have been taking hospitals to a new level with end-to-end automation. Tell us more about this leap forward.
Polina Braunstein: Hospitals need to have the ability to communicate in real-time to insure seamless hospital enterprise operation. We have the ability to go well beyond what hospitals understand about RTLS systems- identifying and tracking equipment and where patients are, and those typical use cases. We are now using RTLS technology for automating hospital operations; to make it more efficient, safe and to enhance patient satisfaction. Using RFID tagging technology, marrying it with advanced AI and tying into hospital HR system; patient databases, security, ERP system, facility management databases, blood banks, any clinical process flow; and others is providing unprecedented visibility and orchestration. We're talking about real-time location systems, I'm talking about real-time system that basically has ability, real-time, automate nearly anything. This applies to surgical room or simply rotational rooms for patient stays, in the movement of specimens to and from labs and their disposition, automating billing, tracking an implant, and programming any number of processes to ensure patient safety. This is an exciting moment in the continuum of this technology.

HCB News: Let's talk a bit about patient safety, a perennial problem. So much can and does go wrong in hospitals that can put patients at risk like giving a patient the wrong medicine. How does a system like Quake's alert clinicians to reduce these risks?
PB: That's right there are so many opportunities to make dangerous mistakes. Here is one example. Take a cancer patient in any busy treatment facility getting a chemotherapy infusion and the the nurse comes from a pharmacy with medication to start the therapy. The RTLS system has the ability to connect pharmaceutical information to HR database, to the doctor prescription and patient treatment plan, clinical flows, facility management, security and assets used by the hospitals for the treatment. So we can confirm and identify real time events. If anything is not right with any of this, the system will alert several functions of the hospital that something is not going to the plan: to the nurse that it's the wrong patient, or that it's your patient but you have brought the wrong drug for that patient. This alert can be sent to a variety of clinicians through a variety of computer systems, mobile phones or any other communication system used by the hospital.

You Must Be Logged In To Post A Comment
Registration is Free and Easy.
Enjoy the benefits of The World's Leading New & Used Medical Equipment Marketplace.
Register Now!