The appetite for analytics has opened the opportunity for further development in patient monitoring, which for some time had become a stagnant market. Developments will expand not only in the hospital, but also into home care provision, enabling remote access to patient data and analytics that enable safe care provision in the home. The COVID pandemic has forced the necessary shake-up in the market required to drive innovation and acceptance of digital solutions, and the subsequent shift in the way in which care is provided. As acute care moves to the home, vendors that can continue to support with integrated digital solutions throughout the care pathway, both in the hospital and the home, will succeed the most.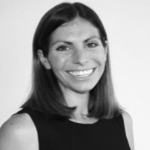 About the author: Kelly Patrick is a principal analyst with Signify Research, an independent supplier of market intelligence and consultancy to the global healthcare technology industry. Signify's major coverage areas are Healthcare IT, Medical Imaging and Digital Health. Its clients include technology vendors, healthcare providers and payers, management consultants and investors. Signify Research is headquartered in Cranfield, U.K.
Back to HCB News

For those who need to move fast and expand clinical capabilities -- and would love new equipment -- the uCT 550 Advance offers a new fully configured 80-slice CT in up to 2 weeks with routine maintenance and parts and Software Upgrades for Life™ included.