The beginning of a new year means it's time to take a step back and assess the state of things.
HealthCare Business News went around the healthcare industry to find out what executive leaders had to say about the lessons from 2022 and what we can expect in 2023.
Here are some of the responses we received.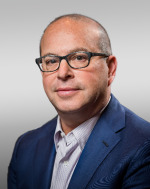 The role of diagnostic testing as both a tactical and preventative tool proved extremely essential through the pandemic. Utilizing a similar framework for advanced genomic insights across care disciplines, 2023 will usher in a massive opportunity for clinical professionals to extract the maximum amount of utility from an extensive and growing menu of high value diagnostic tests as they become a standard of care.
The promise of low-cost, high complexity genomic testing has been historically limited by a lack of data unification, practical workflow challenges, and clinical consensus. Increasingly, clinical communities are coalescing on the value pharmacogenomics (PGX) panels, somatic testing, and germline screening to assist in proactively identifying risks, mitigating adverse events, and driving improved clinical outcomes. For example, a simple test for DPYD deficiency can help prevent potentially fatal side effects during cancer treatments, yet these diagnostics can only truly be adopted as a standard of care if the insights from those tests can be routed to all clinical stakeholders within their existing workflow. After a decade-long push to create more open electronic data records for patients, we're finally at a place where the complex challenges to simple answers and decision support insights can be delivered through our complex care system architecture.
- Dr. Joel Diamond, practicing physician and Chief Medical Officer of 2bPrecise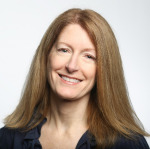 Since the onset of the COVID-19 pandemic, virtual care and remote monitoring have introduced new and successful ways for health systems to deliver care, digitally. While the pandemic moves behind us, the consumer demand for convenient, at home care (when appropriate), remains. As health systems continue to work to meet this consumer demand, we're seeing that this convenient care delivery model is not just a pandemic byproduct — it is a model that is here to stay.
This model, which we at AVIA call 'Connected Care at Home,' offers technology that safely delivers episodic and longitudinal care in the comfort of a patient's home. We've identified nine capabilities where systems need to act, which range from table stakes like virtual visits and remote monitoring to care management and caregiver support. With effective implementation, health systems are realizing improved outcomes, cost savings, and multiple new revenue streams while better serving patients and clinicians, and staying relevant in the ever-changing, competitive world of consumerism.
- Sarah Carroll, VP of Center for Care Transformation at AVIA