In addition, on Nov. 1, 2022, the Centers for Medicare & Medicaid Services (CMS) published its new physician payment final rule, and while hospital reimbursement continues to increase moderately, physician reimbursement for electrophysiology ablation has come down by more than 30 percent in the period 2021-2023. This new economic reality for physicians could also have driven some of the interest in the economics of reprocessing.
Another new theme that we heard more frequently than before is the environmental impact of medical device use in electrophysiology. The environmental footprint of healthcare is not a new topic at all; in fact, many hospitals have practiced environmentally preferable purchasing (EPP) for years. What's new is that the physician is now interested in this, a trend already observed in Europe. Electrophysiology catheters have a very large carbon emissions footprint, both because of the materials used and because of the manufacturing process; and physicians wanted to discuss this and learn about reuse technology that would allow them to reduce their contribution to the carbon footprint of a procedure.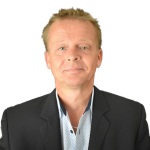 Finally, supply chain resilience was brought up often in discussions with physicians — another topic that physicians have historically not been interested in. However, the pandemic shortage of PPE and the post-pandemic shortage of things like chips for electrophysiology devices have meant that most physicians have experienced product backorder situations that sometimes result in cancelled procedures. And while physicians aren't terribly interested in the supply chain, they are passionately interested in their ability to conduct procedures. The dominance of single-use devices in electrophysiology has become a topic of conversation.
My wish for next year's HRS conference is that these new topics graduate from peripheral conversations to influence how we talk about new product launches. Are they economical? Are they environmentally sustainable? Are the devices single-use? This would demonstrate a true transition from the myopia of technology to a broader discussion of how electrophysiology can impact health equity, hospital finances, patient access, and environmental responsibility.
About the author: Lars Thording is the VP of marketing & public affairs at Innovative Health LLC.
Back to HCB News