by
Lauren Dubinsky
, Senior Reporter | March 18, 2014
From the March 2014 issue of HealthCare Business News magazine
Additionally, health care reform takes patient satisfaction into consideration when determining how much a hospital will be paid. Since private insurance companies follow Medicare's lead, it is expected that they will start to take patient satisfaction into consideration as well.
CMS's new initiative, called Partnership for Patients, focuses on helping hospitals understand ways to improve quality. If hospitals don't make patient satisfaction a primary focus, they could risk losing profits. It's initiatives like this that play to the strengths of the endoscopy sector.
Patients typically express higher satisfaction rates after undergoing minimally invasive endoscopic procedures since they get out of the hospital quicker and with fewer complications. "Who wants to be in a hospital a week, you've got to get back to work," says Laskaris.
Since patients prefer these less invasive procedures, the endoscopy device market is expected to grow substantially. A MarketsandMarketsreport found that the global endoscopy equipment market was estimated at 28.2 billion dollars in 2013 and is expected to reach 37.9 billion dollars by 2018.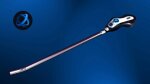 The growing market
Dr. Hrayr Shaninian of the Skull Base Institute collaborated with NASA's Jet Propulsion Laboratory to create the multi-angle rearviewing endoscopic tool, MARVEL. The 4 millimeter device allows surgeons to perceive depth and see around corners that they previously could not.
This technology is a significant breakthrough in the area of brain surgery. According to the Skull Base Institute's website, 98 percent of all brain surgeries are done with traditional open craniotomy. Open surgery is much more costly and patients are typically hospitalized for weeks and often have to undergo rehabilitation afterward.
"We have been running this experiment now for twenty years, there is no question that minimally invasive surgery of any kind works and has improved outcomes," says Shaninian. "This has been proven over and over and over in every field and in the brain it's even more obvious."