by
John W. Mitchell
, Senior Correspondent | February 09, 2021
From the January/February 2021 issue of HealthCare Business News magazine
"…we continue to look at post-acute opportunities to ensure patients aren't staying in the highest-cost delivery settings to achieve their healthcare goals," Gose told HCB News in our March issue. "We're looking at primary care, urgent care centers, and telemedicine. We're continuing to look at things you see on the national trends, but we have this demand as well as the academic tertiary/quaternary system in the state."
Among its services, OU is the state's only Level I Trauma Center, which will be further supported with a growing burn program. Separate ORs for scheduled and trauma patients will open in the new tower, as well as expanded expertise in new services, including geriatric and palliative care.
The new facility will enable OU to expand the state's only bone marrow cancer program. Other cancer services, such as a medical liquid tumor program, will allow patients to receive more personalized care targeting their specific cancer. A new intensive care unit is also expected to help lower length of stay for the academic medical center.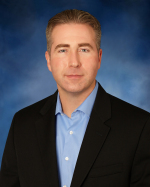 For Brett Lee, president, Texas Health Frisco, opening a new hospital has been the culmination of a commitment to caring for others that began when he first served as a hospital volunteer at age 12. The son of hospital clinician parents, he moved on to providing care as a physical therapist. He joined Texas health a year ago as the administrator for its newest facility in Frisco.
"From the very beginning, we have been very inclusive of the staff in terms of how we operationalize the hospital," explained Lee, in our April issue. "We had a series of sessions with our staff and clinician partners to design all the workflows that would go into this hospital. We had two all-day mock patient events where we tested those workflows and continued to develop them with our staff."
To achieve the best outcomes, Lee pays attention to workplace culture. He and his leadership team are visible, holding daily rounds and safety huddles. They have also engaged the Ritz-Carlton service model that emphasizes the customer experience for both patients and their families. They spent three months testing their processes, including sending "patients" through 400 mock care scenarios. And the design of the new hospital is to have its spaces not look and feel like a hospital. Instead, patients get an upscale hotel vibe when they arrive for care.