by
John R. Fischer
, Senior Reporter | February 08, 2021
From the January/February 2021 issue of HealthCare Business News magazine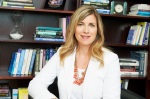 "If you're a physician or healthcare provider working on a COVID-19 unit or in a high-risk place like the emergency department where you don't know if people have COVID-19 when they're coming in, you have fears of getting it yourself and bringing it home to your family," said Dr. Randi McCabe, director of the mental health and addictions program at St. Joseph's Healthcare Hamilton in Ontario, Canada.
Collaborating and thinking differently
Addressing fears starts with communication and listening, according to McCabe, who recommends bringing staff together to allow everyone to ask questions and be briefed on things like testing protocols, COVID-19 safety behaviors, and contact tracing and exposure protocols.
"We have a lot more huddles and town halls to provide information because people get more stressed when they don't know what's happening and there is a lot of uncertainty," she said.
In times of crisis, it sometimes makes sense to change or even eliminate old ways of doing things that are now preventing workers from doing their jobs. At Atrium Health, leaders were reminded to remain flexible with certain policies and practices.
"We gave leaders a voice to identify and remove administrative burdens — or what we consider 'friction', given the amount of attention we need to have on our patients and our communities," said Atkinson. "They have the ability to review causes of friction, put it on the backburner and revisit it in a couple of months or maybe eliminate it all together."
Aside from making healthcare employees feel heard and cared for, there is the much more pragmatic issue of ensuring they are as safe as possible when they come to work. Eisenhower Health recently ordered cloth gowns that can be laundered to avoid shortages, and is fitting its staff with respirator type masks with disposable filters that can be cleaned and reused.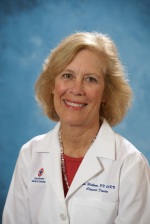 The California-based hospital also cross-trained some of the nurses that work outside of the ICU, who work in higher acuity wards, to help take care of some of the lower acuity ICU patients, according to Christina Wallum, MSN, RN, CCRN, NE-BC, director of the critical care Units/Inpatient Dialysis at Eisenhower Health.