by
Gus Iversen
, Editor in Chief | May 16, 2023
Philips is acquiring DiA Imaging Analysis (formerly DiA Cardio), the Israeli-based developer of AI powered technology for heart ultrasound imaging analysis and specifically those ultrasounds implemented by mobile devices, according to a report in Israeli business news site, Globes.
DiA's biggest shareholder Capital Point (TASE: CPTP) has reportedly notified the Tel Aviv Stock Exchange (TASE) that the company has been sold to a major strategic company, although the company was not named, sources have informed Globes that it Philips is buying the company for slightly under $100 million.
The company announced FDA clearance for LVivo IQS, an AI-based vendor-neutral software solution that enables ultrasound users to acquire high-quality interpretable cardiac ultrasound images that can be used to make better clinical assessments of the heart, back in February.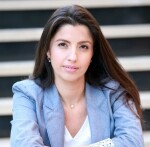 "LVivo IQS is the first of DiA's nine FDA-approved software solutions that empowers healthcare professionals with real-time feedback to enable the capture of high-quality ultrasound images," said Hila Goldman-Aslan, CEO and founder of DiA Imaging Analysis, at the time. "By harnessing the power of AI, our full suite of software solutions helps ultrasound users overcome two major challenges in the field — scanning high-quality images and accurately analyzing them."
In March 2021, Philips and DiA announced a strategic partnership to deliver automated solutions to clinicians at the point-of-care by combining Philips' ultrasound image quality with DiA's AI library of automated solutions in an effort to increase diagnostic confidence, operational efficiency, and access to care for Point-of-Care customers in and out of the hospital.
"With superb image quality and ability to operate with smartphones and tablets, Philips ultrasound devices are widely accepted as the industry's most advanced solution for point-of-care imaging," Goldman-Aslan said at the time. "As such, it is the ideal platform for deploying AI-enabled solutions that will benefit patients by helping clinicians to make better-informed decisions."
Back to HCB News