by
Carol Ko
, Staff Writer | February 15, 2013
From the January/February 2013 issue of HealthCare Business News magazine
With direct radiography prices falling substantially in the last year and a half, is it safe to say that the predictions made years ago are finally coming true and computed radiography is officially dead? Well, the answer remains as it did in years past, according to some experts – the technology is still tenaciously, if precariously, hanging on.
Because DR imaging enables much faster patient throughput and imaging processing, there's little dispute among experts that facilities and hospitals will eventually move toward DR in the long run. However, as hospitals face reimbursement cuts and steep financial challenges moving forward, they've taken steps to minimize cost, which has meant slow adoption of expensive DR updates. However, with the arrival of affordable retrofit solutions that can turn existing analogue rooms into DR units, hospitals can now choose from a flexible array of options to meet their needs.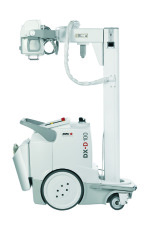 Decisions, decisions
According to Ueli Laupper, director of digital radiography of the Americas at Agfa, the decision about whether or not to invest in DR technology ultimately hinges on one major factor: patient volume. "If you have low volume — if you only do five to 10 X-rays a day in a chiropractor's office or veterinary clinic, you will not be able to make back the investment by going DR — you are better-served buying a CR system. CR technology has dropped in price significantly in the last few years. Given that, a customer will make the decision based on how much volume they have."
According to Viola Fernandes, product manager for Siemens Healthcare, it depends on whether hospitals already have the CR readers and cassettes — if they do, they usually continue to go with CR. Occasionally she sees facilities that make a full-fledged commitment to DR out of a desire to keep in step with other hospitals: "Sometimes a hospital will say, my competition is upgrading their technology and I want to compete — that may motivate them to switch to digital." Fernandes says a hospital with one DR room already may be more willing to make further changes after seeing the benefits.