"I think we've all had this experience where we know in our mind what [the anatomy] looks like, but you can tell that it's not really clicking with the surgeon," Dr. Jesse L. Courtier, pediatric radiologists at UCSF Benioff Children's Hospital,
told an audience at RSNA
. "All of the information we have in a CT is hidden beneath the surface of a real, solid organ, so this can be challenging for them."
Augmented reality tools come in a variety of different forms, including head-mounted displays like Google Glass, tablet-based devices like Apple's AR Kit, and projection-based devices. One of the leading options is Microsoft's HoloLens head-mounted display.

Special-Pricing Available on Medical Displays, Patient Monitors, Recorders, Printers, Media, Ultrasound Machines, and Cameras.This includes Top Brands such as SONY, BARCO, NDS, NEC, LG, EDAN, EIZO, ELO, FSN, PANASONIC, MITSUBISHI, OLYMPUS, & WIDE.

6) MACRA/MIPS ain't going anywhere
With all the congressional animosity around the Affordable Care Act, don't be tempted to think that the merit-based incentive payment system (MIPS) for physicians is going away. The legislation, which passed with bipartisan support in 2015 as part of the Medicare Access and CHIP Reauthorization Act (MACRA) is still viewed by Congress as part of a vital strategy in controlling health care costs.
President Trump has not given any indication that he disagrees with that assessment. However,
a three-member RSNA panel
– including two radiologists – said it is possible that some elements of the program may be slow-walked and shifted to the private sector for administration.
The panel was in agreement that participation in accountable care organizations is a key MACRA/MIPS initiative that radiologists must embrace – and even lead. ACOs qualify as a payment model that remedies the patient-facing dilemma particular to imaging.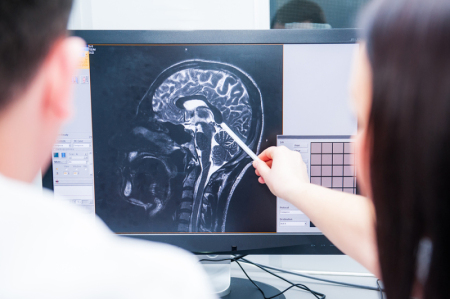 The physicians presented evidence that the value of radiologists is not in sacrificing on expensive CT and MR scans. Instead, radiologists can make an impact by supporting primary care physicians with timely consults (including on Friday afternoons, for example) to keep patients out of the ED and the hospital.