From the March 2013 issue of HealthCare Business News magazine
The endoscopy market is poised for major growth in coming years, and it's not hard to see why. Futuristic devices such as magnetically controlled pill capsules and weight loss balloons are opening up new avenues for surgeons, even letting them operate on parts of the body that were previously inaccessible during minimally invasive procedures. Manufacturers are currently hard at work to develop and bring these products to the U.S. market in the next few years.
Despite general trepidation over the effects of President Obama's Affordable Care Act on the health care sector, most experts appear to be upbeat about the future of endoscopy. According to BCC Research and Transparency Market Research, the market will grow to $9.6 billion by 2016, while the North American market alone is expected to reach $4.3 billion by 2017.
In fact, because minimally invasive endoscopic procedures require shorter hospital stays and less recovery time, its enormous cost-savings potential makes it compatible with the notion of "value-based" health care—the ubiquitous industry buzzword these days. "We're bringing devices into the marketplace that are safe, effective, and generating clinical and economic data that proves that less invasive devices and procedures take down the total cost of health care," says David Pierce, senior vice president and president of endoscopy at Boston Scientific.

Quality remanufactured Certified Centrifuges at Great prices! Fully warranted and backed by a company you can trust! Call or click for a free quote today! www.Centrifugestore.com 800-457-7576

Overall, the market's robust growth is fueled by several factors, including rising obesity rates, an aging population, and growing public awareness around the importance of diagnostic screenings for gastrointestinal diseases. Research by MarketsandMarkets shows that as of 2011, Olympus controls 70% of the global market.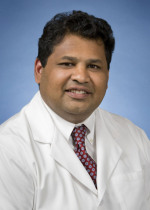 Diagnosis 2.0
Much of the research within the gastrointestinal endoscopic field focuses on early detection of Barrett's Esophagus, a condition strongly associated with a particularly lethal form of cancer called adenocarcinoma. Because early-stage gastric cancer rarely causes symptoms, patients often don't receive treatment until the cancer has reached advanced stages, when the survival rate is very grim.