From the March 2013 issue of HealthCare Business News magazine
Many endoscopy specialists are already looking beyond fine needle therapeutics toward more involved treatments. "If I was going to try to figure out what would be an immediate game changer for us, it would be the ability to do a full thickness tumor resection," says Waxman. Physicians are currently able to remove superficial polyps with endoscopic tools, but a full thickness resection would enable them to remove major tumors in the GI tract while suturing and resealing the GI wall using special tools deployed through a flexible endoscope—a surgery that would be done entirely in the body without incisions or cuts, Waxman explains.
A few enterprising medical device companies have already started making products for this procedure. In August 2011, Texas-based Apollo Endosurgery announced that their OverStitch device was used for the world's first full-thickness resection of a colonic polyp in Barcelona, Spain. The company also received FDA clearance in January 2012 for a product that allows endoscopists to remove flat, precancerous sections of the GI tract and reseal the wall using a traditional endoscope.
Another tantalizing possibility for the future direction of endoscopic surgery lies with its close cousin, laparoscopic surgery. "When a surgeon does laparoscopic surgery, they work with multiple holes in the abdomen, and they use two hands. It's almost like having a chopstick in each hand," explains Muthusamy. "If we had two different barrels for scopes, it would allow us to be more aggressive in the way we take polyps off."
In fact, several endoscopy specialists express laparoscopy-envy, citing laparoscopic surgeons' ability to work through multiple angles and incisions. Many doctors speculate that future scope models will eventually employ the use of arms, launching endoscopy into new surgical territory and potentially competing with laparoscopic procedures.
Going a step further, Waxman poses a scenario in which endoscopic procedures would have full-fledged surgical capabilities. "A scope would be used just as a light source," he says, "while surgeons could manipulate arms and accessories around it to perform surgeries. Of course, that's very far off in the future."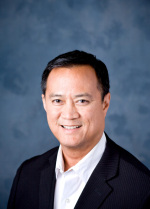 Trial Balloons
A rapidly growing category of endoscopic devices is poised to play a big role in curbing obesity in the next few years. Because they're significantly less invasive than other bariatric surgeries, endoscopic weight loss devices hold enormous potential for widespread adoption, according to Thomas Kintanar, president of the American Association for Primary Care Endoscopy. However, many medical professionals might be unaware of the innovations coming down the pipeline because the FDA has been slow to approve these devices. "There are not enough endoscopists [in the U.S.] looking at weight loss right now," says Kintanar.