From the March 2013 issue of HealthCare Business News magazine
The biggest obstacle in the way of innovation around endoscopic ultrasound has to do with a lack of proper accessories. "Until recently, we had to use accessories originally made for other procedures and modify them in-house to be able to use them for endoscopic ultrasound," says Dr. Irving Waxman, director of the Center for Endoscopic Research and Therapeutics and professor of medicine and surgery at University of Chicago.
As the procedure gains traction, companies are moving quickly to enter this growing market. Several manufacturers are now working on creating products for ultrasound, including Cook, Beacon, Olympus, Pentax, and Boston Scientific. "We entered the endoscopic ultrasound sector in late 2011 with the Expect ultrasound needle – we've been very happy with its performance in the market," says Boston Scientific's Pierce.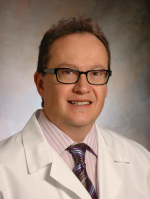 The end of diagnostic endoscopy?
Ultimately, endoscopic ultrasound's inherent potential serves as a springboard for countless other, more novel applications. "Now the idea is, if you can see a needle going into something to take a piece of tissue out, it also enables you to do a lot of things by putting things in," says Waxman. In other words, if EUS fine aspiration needles can be used to take biopsies, why couldn't they be used for therapeutic injections as well?
Advances in endoscopic procedures are shrinking the gap between diagnosis and treatment, and according to Dr. Rajeev Attam, assistant professor of the gastroenterology, hepatology and nutrition division at University of Minnesota, all signs point toward endoscopy moving toward an increasingly therapeutic, not exclusively diagnostic, practice."In real terms, we should not be doing diagnostic procedures anyway. It should all be therapeutic endoscopy – in the end endoscopy should provide treatment," he says.
Indeed, several years of clinical trials have examined how EUS-guided needles could drain cysts and bile ducts, but now these trials are also increasingly expanding their focus to include EUS-guided anti-tumor injection and ablative therapies. Although further clinical trials need to be run before these treatments see widespread adoption, overall, EUS-guided chemotherapy is a rapidly expanding field likely to play a major role in cancer treatments of the future.