by
Sean Ruck
, Contributing Editor | August 01, 2014
From the August 2014 issue of HealthCare Business News magazine
PhiGem generally supplies about 60 percent of the parts they sell to third-party brokers with the remainder going directly to in-house service engineers.
While Glas acknowledges that endorsements by customers can be useful, one of the true litmus tests for determining a parts provider's ability to deliver relies on their infrastructure. "The ability to truly test parts plays a role in 'being better,'" he says. "However, if a provider does not have test bays for everything, ask about their pre-deinstall inspections and deinstall procedures. How are they removed and transported and them disassembled and stored? These are all important questions to get answers to prior to deciding to purchase from one vendor or another," he says.
Glas sees a shift in the parts marketplace, with more partnerships emerging and mergers being discussed. "I am also seeing a lot of brokers who dealt in equipment only trying their hands at parts now, starting new companies or just subsidiaries, etcetera. I think this is in response to the larger corporate acquisitions that have happened over the past couple of years. It really is very interesting to watch," he says.
In order to deliver savings, Glas says PhiGEM Parts sells from their own stock 99 percent of the time. "This way we are able to keep costs down, quality up and best-serve the customers' needs."
Glas says other cost factors such as time to ship, quality of the parts, limiting downtime and resolution of the issues also come into play.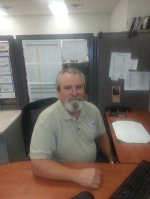 MedEquip Parts Plus is another player that works in a more specific niche of the parts sector as its main business. Dave French, vice president of the company says the calls they get for parts normally flow in from purchasing managers for larger hospitals while smaller organizations have their techs buy directly. "We offer tech support and parts identification so when a company calls us, the guy right on the job, we can help them figure out the part they need and then they can call it into the parts purchasing department and they order the part. However, because we deal with mostly sterilizers and washers, it's not usually the type of equipment that biomeds have loads of experience on so we can help," he says.
MedEquip's buyer breakdown is similar to PhiGEM's with about 50 to 60 percent of sales directly to ISOs and the rest to in-house teams. "We sell very little to the OEMs. If we sell to the OEMs, we sell a different OEM's product," French says.