From the December 2013 issue of HealthCare Business News magazine
Welcome to the best of 2013. Every year, DOTmed Business News provides
a rundown of award recipients from top industry associations. If an association you belong to isn't on display here, let us know and we'll reach out to them for inclusion in next year's issue.
AHRA
AHRA Gold Award
The award is the highest honor AHRA can bestow upon its members. It is given to members who have made significant contributions to the association and, thus, to the profession of health care administration. Nominations for the Gold Award come from the membership and any member may nominate a candidate. All members of AHRA are eligible for award consideration.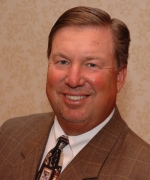 Gary Boyd, FAHRA
Boyd has been a dedicated member of AHRA since September 1983 and achieved Fellow status in 1993. He has served as the former Western Region President and Secretary, and has been on or chaired a multitude of committees, most notably, the Editorial Review Board. He served this committee for 16 years total, most notably as chair and editor-in-chief. He is a gifted and knowledgeable writer, and he has used his talents and wisdom to publish over 50 articles over the years. His regular column, "Management Findings" in Radiology Management contains gems of wisdom that help educate the membership. He delivers his message with a personal yet worldly view of health care.
Boyd has been CEO of Mammoth Hospital in Mammoth Lakes, California since 2008 and several years prior to that he was an administrative VP. He continues to be an active volunteer for the AHRA. Gary is down to earth, hard working, and is a quality person who clearly appreciates his roots. It is why he is an effective CEO, leader, administrator, husband, and father.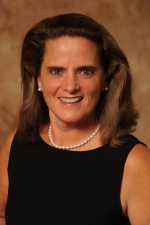 Luann J. Culbreth, CRA, FAHRA
Culbreth has been a member of AHRA since 2002 when she also earned the CRA credential. She achieved Fellow status in 2010. Luann first became actively involved with AHRA by working on the Item Writers Workshop where groups of members across the country developed questions for the inaugural CRA exam. She is a regular speaker on topics such as operations, communications, budgeting, and human resource management. She has worked on a number of committees and teams for AHRA, including service on the Radiology Administration Certification Commission for three years and the Annual Meeting Design Team for three years.