From the December 2013 issue of HealthCare Business News magazine
Culbreth was elected AHRA president for 2011-2012 and is currently serving as the chair for the AHRA Education Foundation. She is the Executive Director - Diagnostic & Interventional Services at Saint Thomas Health-Baptist Hospital in Nashville, TN.
Jeffrey A. Palmucci, CRA, FAHRA
Jeff Palmucci became a member of AHRA in 1989. He has served in a leadership capacity for well over a decade as a writer, speaker, member of the board of directors and as association president in 2007-2008. Palmucci was one of the first to become a CRA in 2002 and he achieved Fellow status in 2011. Within the AHRA and beyond, he has become widely recognized as a leader, mentor, and steward. He continues to give back to the association as a speaker, author, and active committee member. His countless contributions to the association and to the field of radiology are testament to his dedication and commitment to professional excellence.
Palmucci received the AHRA Award for Excellence in 2010 and was named the 2011 Most Effective Radiology Administrator/Manager by AuntMinnie. He is currently the radiology director at Vanderbilt University Medical Center in Nashville, TN.
AMA
The Hays-Bell Award for Leadership in Medical Ethics and Professionalism
The Hays-Bell Award is named for the co-writers of the original AMA Code of Medical Ethics. The AMA Foundation Board of Directors selects the award recipient who has made an outstanding contribution through active service in medical ethics activities and demonstrated dedication to the principles of medical ethics and the highest standards of medical practice.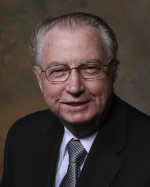 The American Medical Association Foundation, the philanthropic arm of the nation's largest physician organization, presented Ezekiel Emanuel, M.D., Ph.D., a medical oncologist and bioethicist from Philadelphia, with this year's honor.
As the founding chair of the department of bioethics at the National Institutes of Health (NIH), Emanuel established and led a department now widely recognized around the world.